Entertainment
What did Rakhi Gulzar say about playing the role of Amitabh's mother in Shakti?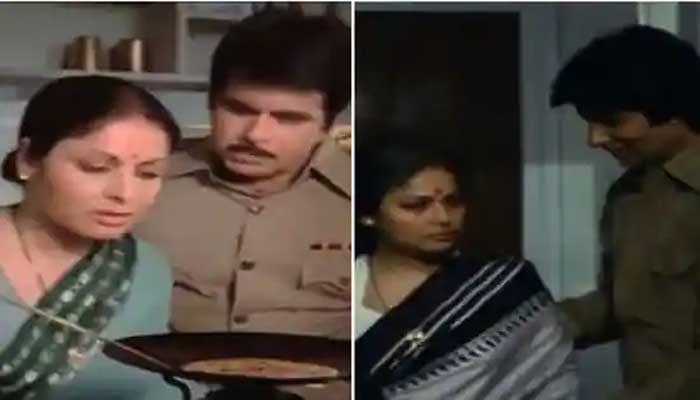 Senior Bollywood actress Rakhi Gulzar had once said that when she decided to play the role of Amitabh Bachchan's mother and Dilip Kumar's wife in the film Shakti, she was warned that it could end her career.
According to Indian media, in a 2019 interview, when asked about this, he said that he would definitely do it if his career goes to hell, because here I am getting an opportunity to work with Dilip Kumar. It is an honor to work with them and then there is the 'limbo'.
It should be noted that she used to call Amitabh Bachchan Limbo because of his tall stature.
She decided to choose one of her career and work with one of the two giant Bollywood legends and was ready to play the role of Shakti.
Shakti, released in 1982, was actually a crime drama in which the late Dilip Kumar (Yusuf Khan) played the role of DCP Ashwini Kumar while Rakhi played the role of his wife Sheetal Kumar and Amitabh Bachchan played the role of his son Vijay Kumar.
Shakti, directed by Ramesh Spy, starred Samita Patil, Kulbhushan Kharbanda and Amrish Puri.
The film won Filmfare Awards for Best Picture, Best Screenplay, Best Sound Editing and Best Actor for Dilip Kumar and was a hit.