World
USA: Tiger shot dead at zoo worker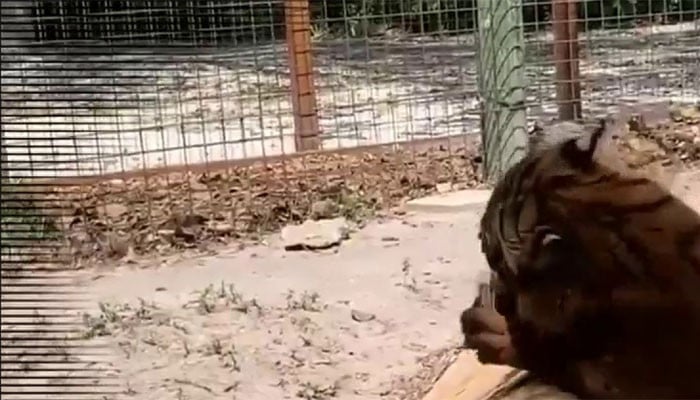 Tiger was shot dead after being bitten by a cleaning staff at a zoo in Naples, Florida, USA.
At the Naples Zoo, an 8-year-old tiger attacked a cleaner and grabbed his arm.
The sheriff tried to scare away Tiger with a weapon but failed and he was shot.
The worker injured in the Tiger attack has been rushed to a hospital where he is being treated.
Police officials say it is not the job of the cleaners to feed the animals or go into their cages.
The slain tiger, named Vico, was brought to the Naples Zoo last year.