Sports
Shaheen Shah Afridi and Mohammad Rizwan nominated for 'Garfield Sober Trophy'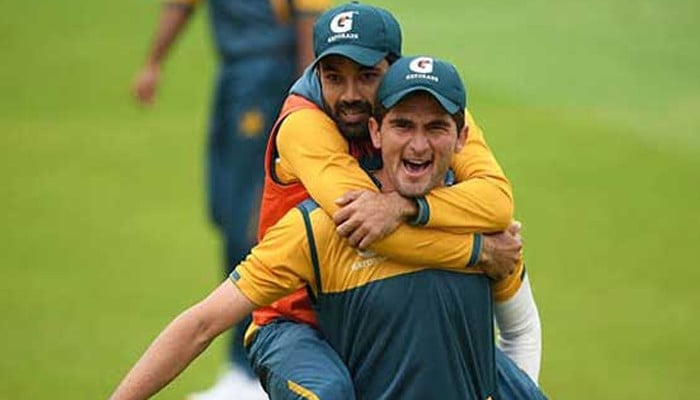 The ICC has nominated national cricket team batsman Muhammad Rizwan and fast bowler Shaheen Shah Afridi for the Garfield Sobers Trophy.
Apart from Pakistani cricketers, Joe Root of England and Ken Williamson of New Zealand have also been nominated for the award.
Mohammad Rizwan scored the highest number of 1,915 international runs this year, while Root managed to score 1,855 international runs throughout the year.
Rizwan scored a record 1,326 runs in a year in T20 Internationals, Shaheen Shah Afridi took the most 78 international wickets this year.
Shaheen took 47 wickets in Tests, 23 in T20s and 8 in six ODIs.
In the past ten years, no Pakistani player has been able to win this award: England's Jonathan Trott 2011, Kumar Sangakkara 2012, Michael Clarke 2013, Mitchell Johnson 2014, Steve Smith 2015, Ravi Chandra Ashwin 2016 and Virat Kohli 2017 and 2018. I have won this award.
In 2019, English all-rounder Ben Stokes was named the ICC Player of the Year.
The ICC Cricket World Cup was announced in 2020, with Virat Kohli receiving the award for the best player of ten years.