National
Prime Minister's thinking is stereotyped, Women's Action Forum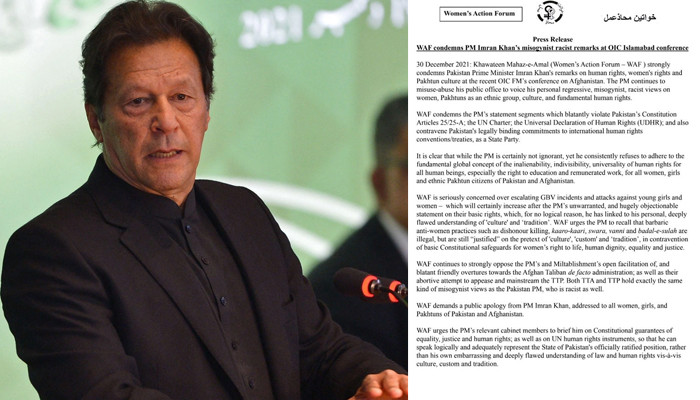 The Women's Action Forum termed the Prime Minister's statement on women and Pakhtun culture at the Organization of Islamic Cooperation (OIC) meeting as a manifestation of stereotypes.

The Women's Action Forum said that such a statement would increase violence against women. Also apologize to all women and Pakhtun people of Pakistan and Afghanistan.
The Women's Action Forum says the Prime Minister should explain that stereotypes such as honor killings, carjackings and vani are illegal under the guise of culture.