Entertainment
Is Kangana Ranaut allowed to come to the airport without a mask?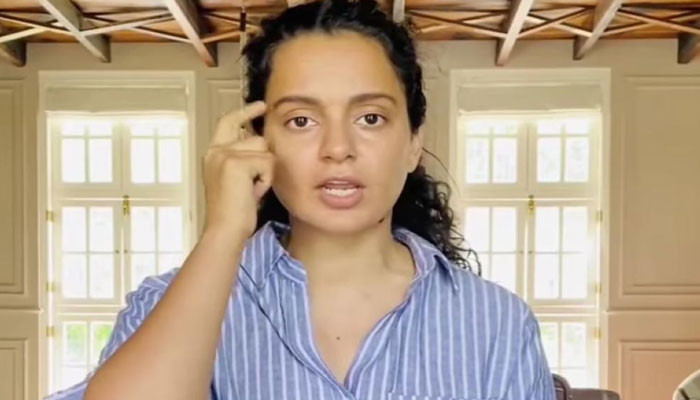 Bollywood queen Kangana Ranaut sparked another controversy before leaving Mumbai.
According to Indian media reports, Kangana Ranaut left Mumbai on the last day of the year 2021.
According to reports, Kangana Ranaut was spotted outside the Mumbai airport on Friday morning, giving a short pose for the photographers.
As soon as the actress entered the airport, her face was without mask. Fans asked her if she was allowed to walk around without mask.
A Papa Razi also shared a video of the whole process on social media, in which Kangana Ranaut can be seen wearing a pink saree.
In the video, Kangana Ranaut arrives from the car in her pink saree and walks to the airport door, where photographers ask her to pose for pictures.
Kangana Ranaut enters the airport after the photo session making Fateh Kanshan.
As soon as the video came out, critics started commenting on Kangana Ranaut not wearing a mask at the airport.
One person asked if he had a permit not to wear a mask. Another said, "Madam, where is your mask?" Other similar questions were asked in the Instagram post.
It may be recalled that a few days ago, actress Nora Fatehi tested positive for corona virus. Before that, Arjun Kapoor and her cousin Riya Kapoor have also contracted the virus.
Earlier this month, Kareena Kapoor and Amrita Arora also contracted the corona virus.