National
Why can't there be a court decision against Imran Khan? Fawad Chaudhry said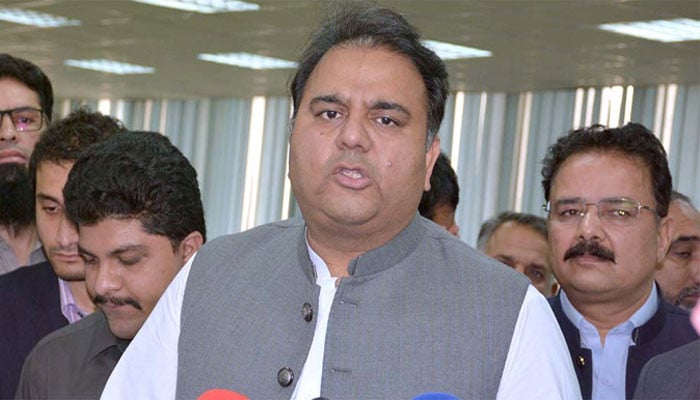 Senior leader of Pakistan Tehreek-e-Insaf (PTI) Fawad Chaudhry explained the reason for not getting a court decision against party chairman Imran Khan.
In a statement, Fawad Chaudhry said that PTI Chairman Imran Khan is currently at the peak of popularity, no decision can be taken against him.
He said that the cases of Zulfikar Ali Bhutto, Nawaz Sharif and Yousuf Raza Gilani were similar, they were convicted when they had lost their popularity.
Fawad Chaudhry added that Zulfiqar Ali Bhutto, Nawaz Sharif and Yousuf Raza Gilani had lost so much popularity that people distributed sweets on their departure.
He said that Imran Khan is currently reaching the height of his popularity, he cannot be punished.
The PTI leader also said that the punishers should think that if Imran Khan is removed, will he be able to live on his own?
In an interview, Fawad Chaudhry has warned that if the decision comes against Imran Khan, then the people will take the decision, we have kept the people at bay so far.