National
The court showed lenience to Imran Khan, the law minister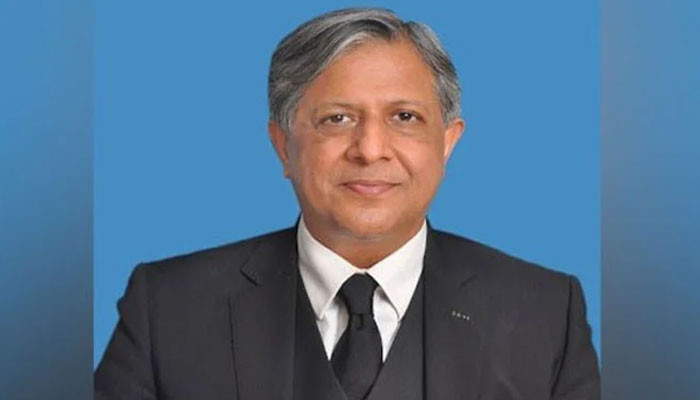 Federal Law Minister Azam Nazir Tarar has said that as a lawyer, I understand that the court has shown kindness to Imran Khan and provided him with another chance.
During a press conference in Islamabad, Azam Nazir Tarar said that the application of the law is necessary for Imran Khan to end the impression of a ladle.
He said that the person guilty of contempt of court cannot be released without being punished, if the person who insulted the court does not feel ashamed, he was never released without punishment.
The Federal Law Minister further said that Talal Chaudhry and Daniyal Uzair had to lose their membership after being convicted in the contempt of court case, Nihal Hashmi also had to serve jail time, Yusuf Gilani was dismissed from the Prime Ministership.
He said that the constitution says that there should be equal treatment, I hope the court will decide keeping these cases in front.
Azam Nazir Tarar also said that as a lawyer, I felt that Imran Khan has been given another chance by the court showing lenience.
He said that as a lawyer, the sanctity of the court is very dear to me, if the judicial system or its sanctity were attacked, the lawyers raised their voice.
Federal Law Minister said that lawyers have always played their role for the supremacy of law, Women of Bar Association said that such language was never tolerated in the past.
He said that a female judge is someone's daughter, mother and sister as well as a daughter of Pakistan, the conversation of the person holding the position of the Prime Minister should be modest.
Azam Nazir Tarar said that equal application of law to all citizens is a requirement of the constitution, the same standard will be put forward in this case as in the past, Talal Chaudhry, Sheikh Waseem was not allowed to file the reply again. .
He said that PTI's former finance minister also went by his oath, putting politics first and trying to put the state behind, it falls under the category of rebellion against the state.
The Federal Law Minister said that consultation is ongoing in the Ministry of Law and Interior, it has been decided to conduct a forensic audit on the alleged call of former Finance Minister Shaukat Tareen, after the report, action will be taken according to the law.