World
Indonesia: Truck crashes into bus stop outside school, 10 students killed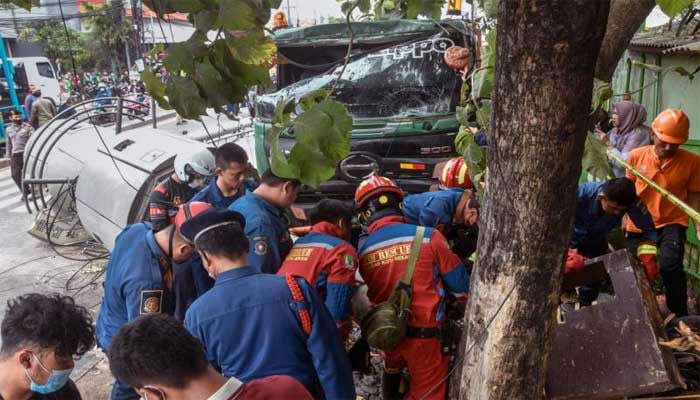 A truck plowed into a bus stop outside a school in Indonesia's West Java province.
In the accident, 10 people including students at the bus stop were killed and 20 students were injured.
According to local authorities, two motorcycles and a communication tower were also damaged.
The truck driver has been arrested while an investigation into the accident has been launched.