World
India: Case registered against 26 people for performing congregational prayers at home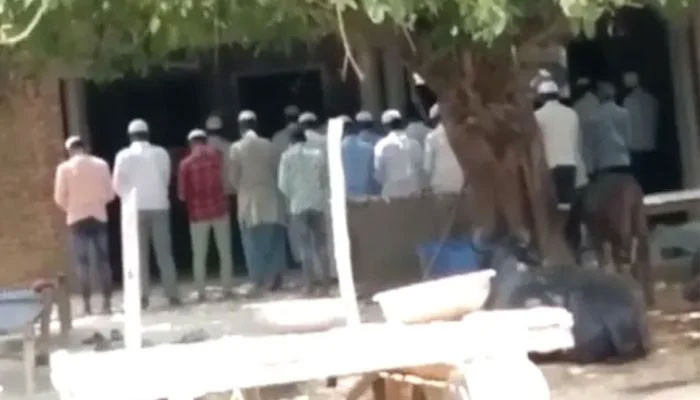 Indian police have registered a case against 26 Muslims for praying in congregation at home.
According to Indian media reports, At home against a group of Muslims in the Indian state of Uttar Pradesh The police have registered a case for performing congregational prayers without permission.
According to reports, there is no mosque in Dulhepur village where the incident took place, which led to a group of Muslims gathering to offer prayers.
Some villagers have reservations about prayer gatherings, even if Muslims hold them privately.
The report stated that the FIR was registered based on the objections of the neighbors and it was said that the prayer gatherings were spreading hatred among the people.
A total of 26 people were arrested under Section 505-2 of the Indian Penal Code, as the group of Muslims were accused of holding a religious gathering for hate speech.
According to the report, all the arrested Muslim persons are locals, of which 16 have been named so far.
Photos and videos of the group praying in the village have gone viral on social media, with netizens expressing anger and frustration.
Social media users have described it as a prejudiced attitude of the villagers.