Entertainment
Farhan Akhtar's movies and acting are not liked at all, Naseeruddin Shah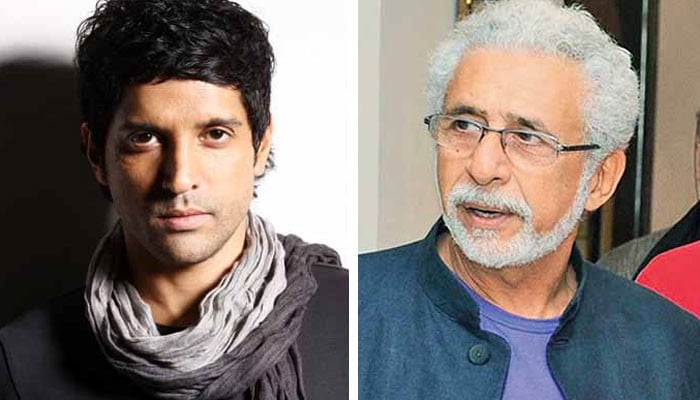 Naseeruddin Shah, a senior Bollywood actor and who has won the hearts of filmgoers with his timeless performances in several hit films, is known to be neither shy nor shy about making statements about other actors. .
In this context, he had said in an old interview that he neither liked Farhan Akhtar's acting nor his films.
However, he explained his statement in such a way that despite this, he is inspired by Farhan and he likes him, but he does not like his work.
Naseeruddin Shah, who has won several awards and accolades including Padma Shri and made his mark with classic films like Why Albert Pinto Gets Angry, Permit, A Wednesday Day, The League of Extraordinary Gentlemen and Iqbal, gave the above interview. It was given in 2013.
On this occasion, he had further said that I don't pay attention to Farhan's films, I only liked his first film 'Dil Chhata Hai', but his personality is very wonderful.
Actors whose work Naseeruddin Shah admired on this occasion include the late Irfan Khan, Arshad Warsi, Boman Irani, Vijay Rao and Pankaj Kapoor, while Manoj Vajpayee is also among his favourites.