Sports
Asia Cup: Hong Kong won the toss and invited India to bat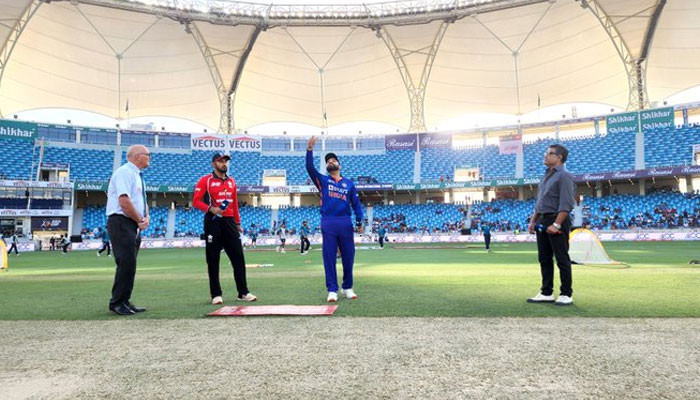 In the Asia Cup 2022 Group A match, Hong Kong won the toss and invited India to bat.
It should be noted that India top the group with a win while Hong Kong are playing their first match.
On the occasion of the toss, Hong Kong captain Nazakat Khan said that we proved to be good chasers in Oman and we want to do the same today.
Talking about his match with India in the previous event, he said that the match against India in the previous event was also a good match and we want to repeat the same again. Made mistakes in last match, but want to improve today.
Indian team captain Rohit Sharma said that we would have bowled first too, I believe it is a good wicket and we need to score well.
He also said that we don't want to see the rival team, we want to play our positive cricket.
Rohit Sharma said that in today's match, Hardik Pandya has been rested and Rishabh Pant has been included in the team in his place.
The Hong Kong team consists of captain Nazakat Khan, Babar Hayat, Yasin Murtaza, Kunchat Shah, Scott McCashen, Haroon Arshad, Aziz Khan, Zeeshan Ali, Ehsan Khan, Ayush Shukla and Mohammad Ghazanfar.
Led by Rohit Sharma, the Indian team has fielded KL Rahul, Virat Kohli, Sriya Kumar Yadav, Rishabh Pant, Ravindra Jadeja, Dinesh Karthik, Bhuvneshwar Kumar, Avishan Khan, Yuzvendra Chahal and Arsdeep Singh.