Sports
Ahmad Nauman and Malik Murtaza successful in 6th World Corporate Golf Challenge Pakistan, South Region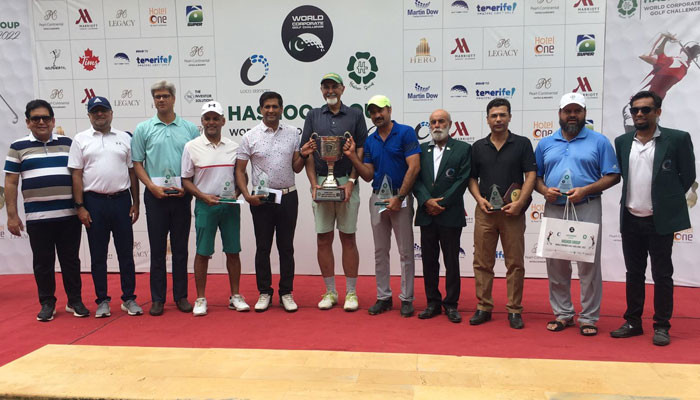 Ahmad Nauman and Malik Murtaza won the 6th World Corporate Golf Challenge in the South Region of Pakistan. Syed Shujaat Ali and Imran Haider finished second by one stroke. More than 100 golfers participated in the event.
More than 100 corporate golfers participated in the Karachi Golf Course, divided into 52 teams, competing in a stroke play format.
The first phase of the event was great. In the 18-hole competition, the team of Ahmed Nauman and Malik Murtaza stood first with a net score of 143. The team of Syed Shujaat Ali and Imran Haider came second with a difference of one stroke and Abdul Rahman came third. And Irfan Rashid's team remained.
Haseeb A Gurdizi, CEO of Hasho Group was the chief guest of the event and distributed prizes to the successful golfers.
Muhammad Umar Khokhar, director of World Corporate Golf Challenge Pakistan, says that the second stage of corporate golfers will be played in Islamabad and the third stage will be played in Lahore, after which the winning team of the national final will represent Pakistan in the World Corporate Challenge final in Spain. will