National
There should be a new mandate in the country, Khawaja Asif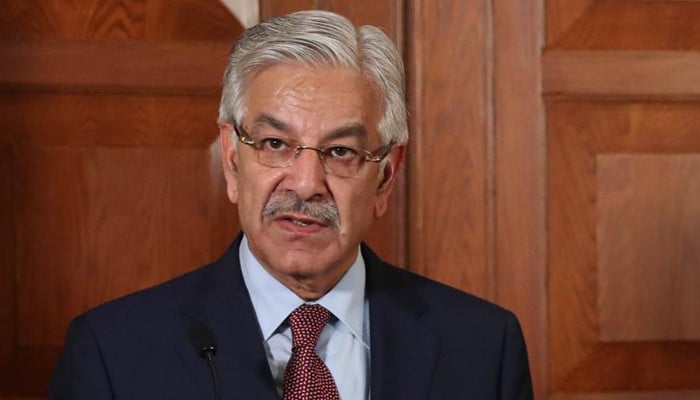 Senior PML-N leader Khawaja Asif has said that there should be a new mandate and transparent elections in this country to handle the current situation, there is no other solution.

Talking to Shahzeb Khanzada on Geo News today, Khawaja Asif said that if the government needs to facilitate every legislation then it is a great weakness of the state.
Khawaja Asif said that the local body elections in Khyber Pakhtunkhwa are a clear example that there was no interference, if there had been interference, the results would have been different.
Replying to a question in the same program, Fawad Chaudhry said that the first responsibility regarding the return of Nawaz Sharif lies with the Lahore High Court to take notice of itself. I have to go to jail.