National
Nusla Tower case, DG KDA arrested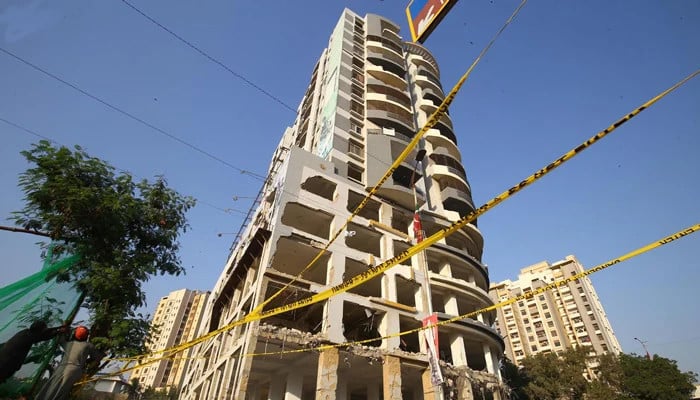 Anti-Corruption has arrested three officers including Director General Karachi Development Authority (KDA) Asif Ali Memon and registered a case against them for illegal allotment of lands.
According to officials, Anti-Corruption East has arrested DG Karachi Development Authority Asif Memon, Assistant Director Land Atif Ali Khan and Additional Director Recovery Sheikh Farid, who will be produced in court today.

According to the officials, the accused were suspended but despite being involved in illegal allotment of lands in Gulistan-e-Jauhar Block 2, 16 and Korangi, they were carrying out illegal orders of Asif Ali Memon and another Assistant Director Zubair. I am nominated but they escaped.

Earlier, a five-member high-level police team was formed to determine the culprits after a case was registered at Ferozeabad police station against the officers who played a key role in the construction of Nasla Tower.
It may be recalled that in the case of illegal construction of Nasla Tower, the police had obtained a list of officers involved in the Sindh Building Control Authority (SBCA), as well as a letter from the important meeting to allow construction of Nasla Tower on Faisal Street. The police had also obtained.
It should be noted that the Supreme Court has ordered the anti-corruption department to take action against those responsible in the Nusla Tower case.