National
Lahore: Two women arrested for displaying weapons and spreading fear of firing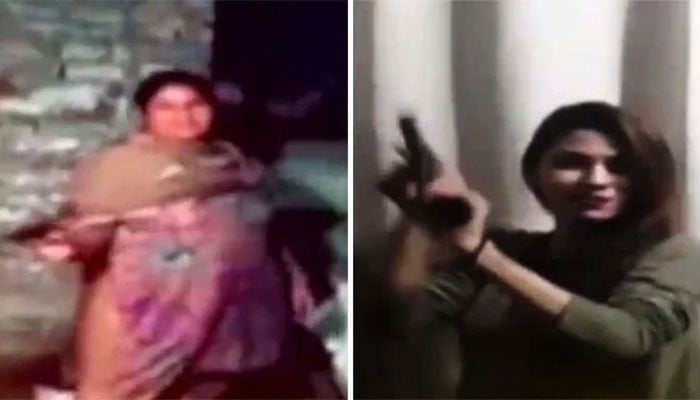 Police arrested two women for spreading fear and panic in the neighborhood by dancing and firing while displaying weapons in Lahore.
Police have also arrested two male accomplices of the women. The dancing woman holding a pistol in her hand is a resident of Misri Shah area of ​​Lahore.
The woman not only fired from the balcony of her house but also uploaded a video of the shooting and dance on social media.
The woman's friend was also in the forefront of the firing.
After watching the videos on social media, the police took action and arrested the four and registered a case.