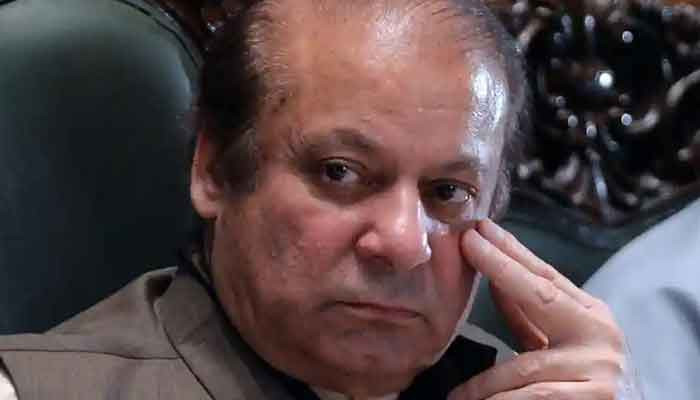 Many stories are circulating in the political and governmental circles of the federal capital about the "important meetings" of former Prime Minister Mian Nawaz Sharif in London. People say that the atmosphere of "political influence" created by the said meetings is creating a wave of concern in the government houses. According to sources, the former federal finance minister is performing his duties in London as the "principal coordinator".
Apart from several key officials of international organizations, leaders of various political parties have apprised the former prime minister of their submissions in the context of the current situation. It has also been heard that the former Federal Minister of State from Faisalabad and his cousins ​​are also in the forefront of arranging meetings with "public delegations" from various walks of life. Insiders say that in view of political concerns, the former prime minister has been given the "special task" of directly targeting two federal ministers from Jhelum and Rawalpindi.
Federal Minister's heat and cold
In the political and governmental circles of the federal capital, a lot of news is circulating about government officials who are "dismayed" by the misbehavior of a federal minister regarding the situation arising out of the "gas crisis". People say that due to the stubbornness and stubbornness of the young federal minister from Lahore, many big industrialists are expressing "displeasure" with the government.
It is learned that the "heat and cold" of the Federal Minister in a high-level meeting with the Federal Trade Adviser from Karachi has also caused a stir in the business sector. It has also been heard that a provincial minister of Punjab has criticized the same federal minister in a private meeting by drawing attention to the increase in iron ore prices.
Business activities of a police officer
In the political and governmental circles of the provincial capital, many stories are circulating about a police officer holding the post of DIG receiving "huge sums of money" under the guise of business. People say that the said DIG has recently been transferred to Balochistan under the "rotation policy". Waqf-e-Hal says that this senior police officer had initially obtained huge sums of money from the people in the business of "grocery stores" by luring huge profits.
Borrowing from Akbari Mandi and other markets, he took a large number of "necessities" and gave them checks which could not be cashed. A former IG also invested Rs 1.5 crore but got his money back with great difficulty. It has also been heard that more than a crore of the donations of a religious seminary have been taken from this "superintendent of the madrassa" by deceiving them into giving profits. Insiders say an "intelligence agency" has been set up to investigate the case.