Politics
Bibi's services to democracy will always be remembered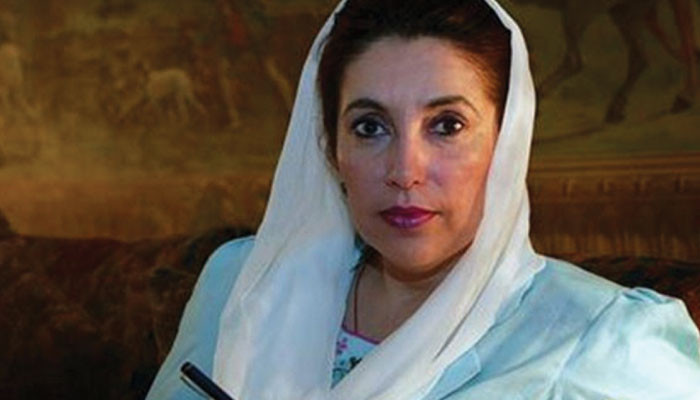 Difficulties are increasing for the Sindh government. Cold weather is rising in the country while heat is rising in the political temperature. In Pakistan, there is no freedom of speech, no freedom of living and no freedom of breathing. The PPP chairman said that today people are carrying the burden of puppets and selected.
PPP does not believe in Dell politics, those who do Dell politics do not have graveyards of martyrs, PPP cannot do undemocratic politics, we do not need any deal. He said that our deal is with the people of Pakistan. We are about to reach Punjab. Party leaders and workers should get ready. We will set up our base in Lahore.
Shaheed Bibi also gave her life for the sake of democracy. Of course, Bibi's services for the survival of democracy will always be remembered. Afaq Ahmed, chairman of Mohajir Qaumi Moment, who was the center of political activities in Sindh last week, while addressing a public meeting in Bagh-e-Jinnah, announced to intensify the struggle for a separate province. There will be a referendum on the formation of the province on March 23 in the presence of international observers.
Khalid Maqbool, Aamir Khan, Farooq Sattar, Anis Qaim Khani and I apologize for joining hands for the sake of every Mohajir nation, unite for the flag of Mohajir nation, we are the children of the founders of Pakistan We have built the country, we will get the province, without the province the problems of this refugee nation will not be solved, the whole nation will have to unite, the besieged people in Bangladesh should be brought back immediately He said that an empowered local body system should be created, quota system should be abolished and new census should be conducted under the supervision of international observers.
He expressed these views while addressing a public meeting of Mohajir Qaumi Movement at Bagh-e-Jinnah on Sunday. Gone, spectacular fireworks were also set off on this occasion, Afaq Ahmed said that we entertained the people in this Sindh. We never came to any city or province. This Pakistan we made, we came to our Pakistan. We don't need a certificate of patriotism.
The quota system has also deprived the migrants of their jobs. I demand that the quota system be abolished immediately. Local government is a black law. It is very noisy. Efforts to unite the refugees have been going on for some time. In this regard, Afaq Ahmed and former governor Ishratul Ibad had also made contact, but the London leadership is not ready to accept any faction politicizing in the name of the refugees.
The results of the local body elections in KPK have sounded alarm bells for all political parties. Political parties in urban areas of Sindh may claim supremacy but the ground realities are contrary to these claims. There was no expectation of much success from the constituencies, so they passed the Local Government Amendment Bill in Sindh. The Sindh Assembly has gazetted the Local Government Amendment Act. Under the amended Local Government Act, district councils in Karachi have been dissolved and new towns will be created in Karachi after the abolition of district municipal corporations.
In Sindh, a metropolitan corporation will consist of 5 municipal corporations. According to the amended local government law, the population for zoning of a metropolitan corporation will be 5 million. The population of town council in Karachi will be 7.5 million for municipal corporations and 3.5 million.
Under the amended Local Government Act, town councils will be formed in Hyderabad, Mirpur, especially Sukkur, Larkana and Benazirabad. Under the new law, Abbasi Shaheed Hospital Karachi will be transferred from MC of Cardiology Hospital to Sindh Government. Schools, Hospitals, Health Centers and Dispensaries managed by DMCs and District Councils will also be transferred to Provincial Government. Election of Mayor and Chairmen under the law Will be through show of hands. You must be a council member to run for mayor or chairman.