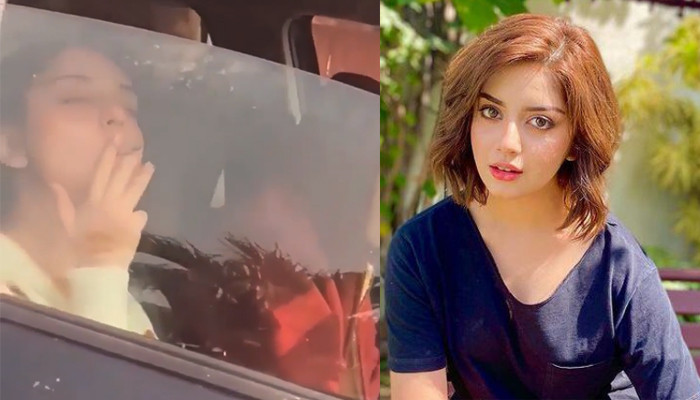 Pakistan's leading Actress, model and singer Aliza Shah The video has gone viral on social media.

Alize Shah's video is currently going viral on social media platforms in which she can be seen sitting in a car smoking a cigarette.
From this viral video of Aliza Shah, it can be guessed that she is going somewhere busy talking with the people sitting next to her and they are completely unaware of the making of this video.
As soon as Alize Shah's video went viral, internet users rained down both negative and positive comments on the video.
Some internet users say that smoking Alize Shah Is a personal act, no one has the right to point a finger at them.
According to the comments made on this post by Alize Shah's fans, Alize Shah's smoking has hurt his feelings.