Entertainment
Video of Salman Khan driving a rickshaw came to light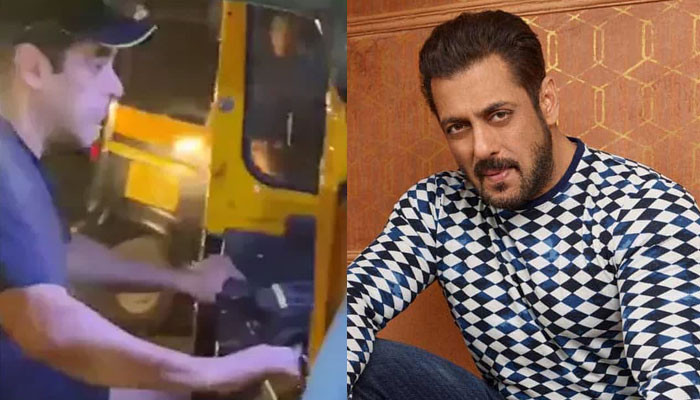 Video of Bollywood superstar Salman Khan driving a rickshaw has come to light.
The video of Salman Khan driving a rickshaw has been taken outside his farmhouse in Panvel which has gone viral on social media.
This video of superstar Salman Khan is being well liked by the users and a series of interesting comments are also being made on it.
A video of Salman Khan riding a rickshaw has been shared on the Photos and Videos Sharing App Instagram, in which it can be seen that Salman Khan himself is driving a rickshaw and people started gathering after seeing him.
It is to be noted that Salman Khan has turned 56 years old and he celebrated his 56th birthday with great fanfare at Panvel Farmhouse, in which he invited his family and friends as well as celebrities to participate.
It may be recalled that superstar Salman Khan was bitten by a snake in his farmhouse after which he was immediately shifted to a private hospital in Mumbai. Fortunately, the snake that bit Salman Khan was not poisonous.
Salman Khan did not let the snake bite incident affect his birthday and he celebrated his birthday with his family and friends at Panvel Farm House.