Entertainment
Video of Arif Lohar's memorable performance with his son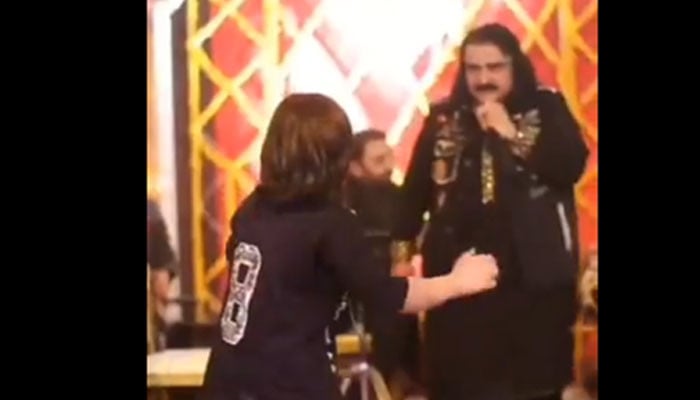 Video of famous Pakistani folk singer Arif Lohar's memorable performance with his son has come to light.
The video, which went viral on social media, shows Arif Lohar singing at a wedding in Lahore.
On this occasion, Arif Lohar's son also received a good gift from his father by playing drums and also played bhangra with him.
This video of Arif Lohar and his son has gone viral on social media and is being liked a lot.