World
Vehicles recovered from the sea lane were disrupted by ice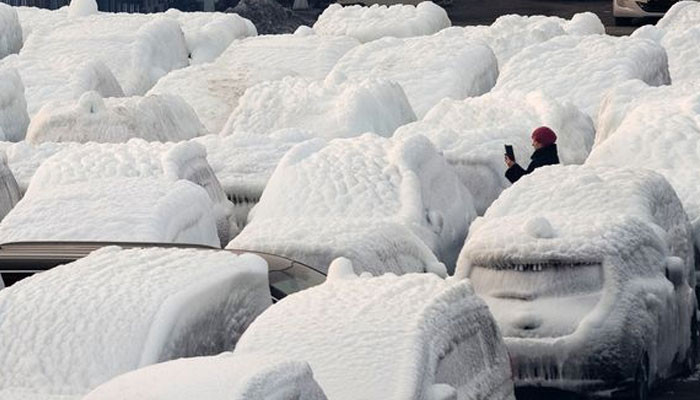 A stockpile of expensive cars exported from Japan to Russia was frozen by negative temperatures.
According to foreign media reports, the Japanese vehicles were passing through a blizzard on their way to the eastern Russian city of Vladivostok.
The temperature along with the storm was minus 19 in the passage from which the ship was sailing.
The storm caused vehicles to turn into igloos, while pictures show that some of the windows were shattered and the seats inside were covered with snow, creating a gruesome sight.
An eyewitness, while sharing the photos, said that it was like a nightmare, these vehicles are no longer able to run, they are just rubbish heaps.
One shared photos of them on social media and wrote that now some of these vehicles can be used only by removing the parts that are in good condition.
It is said that from the beginning of 2022, the tariff on the import of vehicles in Russia will increase and in view of this, these vehicles were being imported despite the weather alert.