Entertainment
Siddharth Shukla's friend satirizes Shahnaz Gul's dance video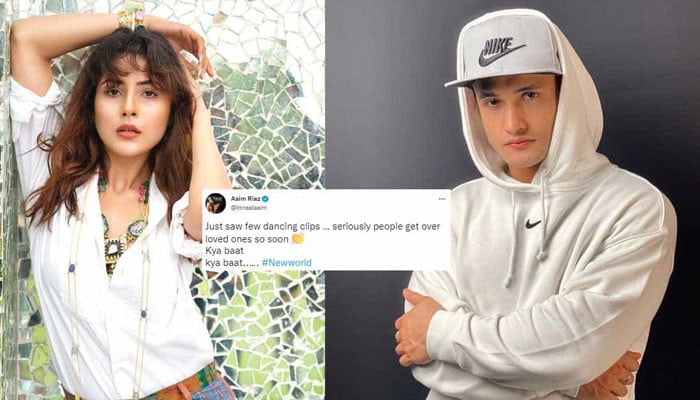 Singer Asim Riaz, a friend of Siddharth Shukla, tweeted anonymously on Shahnaz Gill's viral dance video without naming her.
Asim Riaz, a former partner of Bigg Boss 13 winner Siddharth Shukla, reacted to a video of Shahnaz Gill dancing at her manager's engagement.
Asim Riaz in his Twitter message mentioned someone's name or posted a video and said that watch some dance videos, seriously you have to say that people forget their loved ones. what's the matter!
He also added the hashtag 'New World' to his tweet.
On this satirical tweet, Shahnaz Gill's fans are advising her to refrain from commenting on anyone like this, if someone is supporting her.
It may be recalled that Shahnaz Gill had recently gone viral with other friends at the engagement of her manager Koshal Joshi.
Remember that Asim Riaz is considered a close friend of Siddharth Shukla, while Shahnaz Gill was his girlfriend.