Entertainment
Sahdio Dardo, who sang the song 'Childhood Love', was the victim of a traffic accident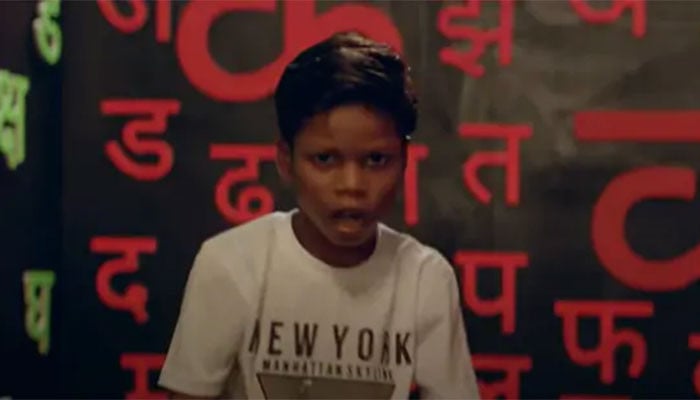 Sahidio Dardo, who reached the heights of fame after his childhood love video went viral, has started returning to recovery after being injured in a traffic accident.
He had an accident on a motorcycle yesterday and lost consciousness after sustaining a head injury. However, he is now conscious.
Singer Badshah, who sang rapper's song about the health of 10-year-old Sahdev Dirdo from the Indian state of Chhattisgarh, shared details on his Twitter account, in which he said that Sahdev Dirdo is now in good health and has regained consciousness. Yes, but they will go to Raipur for medical examination by a good neurosurgeon.
In his message, the rapper Badshah also thanked the fans for praying for Sahdio Dardo.
It is to be noted that after the childhood love video went viral, the young singer Sahdeo Dirdo, who gained fame, was going on a motorcycle with someone in Sukma district of Chhattisgarh on Tuesday evening and he was not even wearing a helmet, his car. Sahdeo Dirdo suffered a serious head injury due to a bicycle slip, but his condition is reported to be better.
Remember that the Indian song released in 2019, the love of childhood became the center of attention when Sahdeo Dirdo stood in the classroom and sang this song in a serious manner in front of the teacher, after which Sahdeo Dirdo reached the heights of fame. And everyone started liking his style of singing.
The baby's style was so different that the video went viral as soon as it was seen and then joined the social media trend, with many users making videos on songs sung in the baby's voice.