Sports
Quaid-e-Azam Trophy won by Khyber Pakhtunkhwa, defeating Northern by 169 runs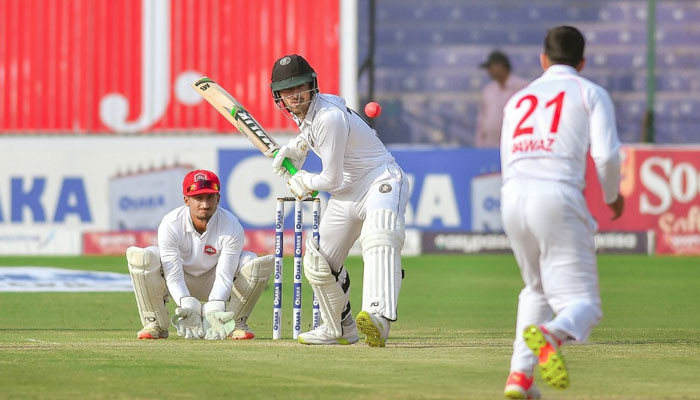 In the final of Quaid-e-Azam Trophy, Khyber Pakhtunkhwa won the trophy by defeating Northern by 169 runs.
The day and night final of Quaid-e-Azam Trophy was played in Karachi between Northern and Khyber Pakhtunkhwa.
Following Khyber Pakhtunkhwa's 348 runs, the Northern team piled up 214 runs, thus the crown of victory went to the KP team.
Mohammad Harira (57) and Faizan Riaz (49) were the leading scorers for Northern while captain Umar Amin (33), Mohammad Nawaz (26) and Haider Ali (17) returned to the pavilion.
In the second innings, Sajid Khan of Khyber Pakhtunkhwa got five wickets, Muhammad Wasim and Iftikhar Ahmed got two wickets each.
Khyber Pakhtunkhwa's Iftikhar Ahmed, who scored a century in the first innings of the final, was declared the man of the match.
Rohail Nazir of Northern was declared the best wicket keeper of Quaid-e-Azam Trophy.
In the Quaid-e-Azam Trophy final, Khyber Pakhtunkhwa scored 374 in the first innings and 365 in the second innings.
Northern were limited to 256 in the first innings and 214 in the second innings and thus failed to win the trophy.