National
Punjab: New Year Night Security, action against cracker sellers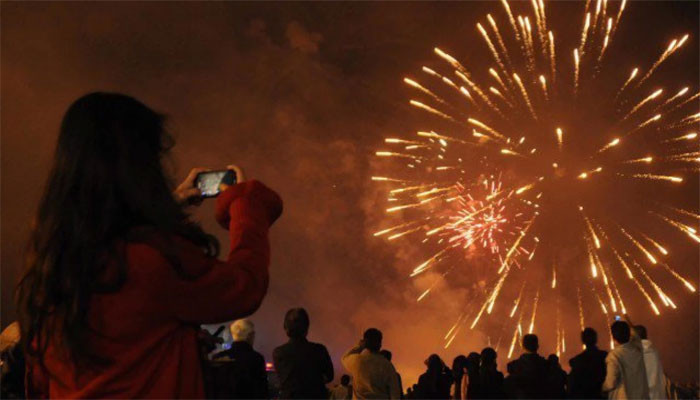 Strict security arrangements are being made by the police in Punjab including Lahore for the arrival of New Year Night while the police have also taken action against the firecracker dealers in the province for this occasion.
According to a Punjab Police spokesperson, 1,555 cases have been registered against those buying and selling fireworks this year.
A spokesman for the Punjab Police said that 1,690 people had been arrested for buying and selling fireworks and a large quantity of fireworks had been recovered from their possession.
A spokesman of Punjab Police has appealed to the citizens to avoid fireworks on the occasion of New Year Night.
Meanwhile, DIG Operations Abid Khan, referring to the security arrangements on New Year Night, said that more than 5,000 officers and personnel would be deployed on the occasion of New Year Night.
He said that the violators and rioters would spend New Year's night in custody.
DIG Operations said that viral videos and pictures of one wheeling and aerial firing on social media would be monitored.
Abid Khan further said that roadblocks would be set up on major highways of the city to curb one wheeling.
He also said that indiscriminate action would be taken against those who drive vehicles and motorcycles without silencers.