World
Indian tycoon marvels at bravery of disabled rickshaw driver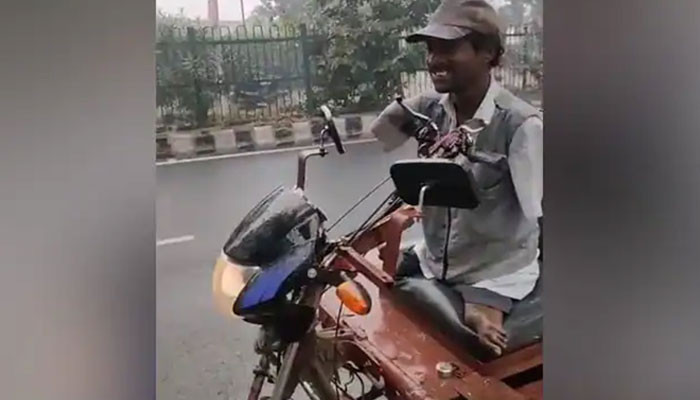 Indian business group Mahindra & Mahindra has offered a job to a disabled rickshaw driver in the Indian capital Delhi.
After watching the video of the rickshaw driver on the internet, business tycoon Anand Mahindra started searching for the rickshaw driver.
He wrote that he was impressed by the bravery of this man, who is very young and struggles with disability.
The Indian businessman asked the staff of his company Mahindra Logistics to find him and give him a job as a business associate.