Entertainment
Hareem Shah's claim of marriage to Sindh provincial minister is wrong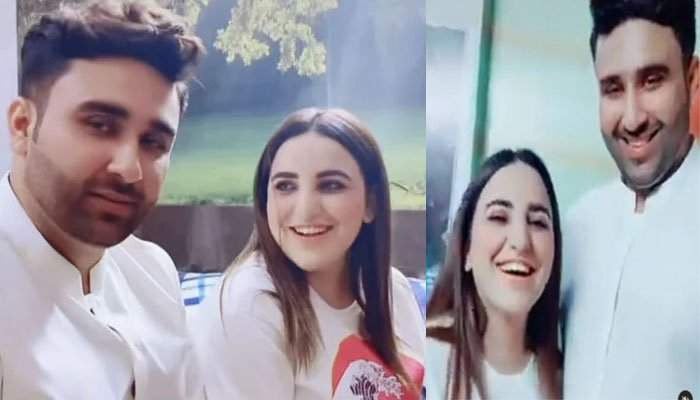 Controversial talk star and actress Hareem Shah's claim to be married to a PPP provincial minister this year turned out to be false.
Hareem Shah admitted in an interview that he had claimed to be married to a Sindh minister only for the sake of holding a job fair.
Hareem Shah's claim of marriage to Sindh minister in June this year had caused a stir and word of Hareem Shah's marriage had reached the assembly.
Later, explanations were also given by the provincial ministers but now Hareem Shah himself has admitted that this claim is false.
Hareem Shah says that she got married in June this year, but she had married Bilal Shah. Now she still does not want to explain who Bilal Shah is.