Sports
Cricket fans are shocked that Shaheen Shah has not been nominated for Test Cricketer of the Year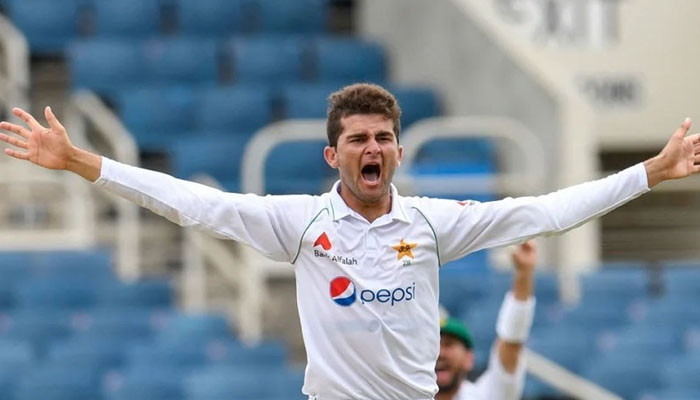 The International Cricket Council (ICC) surprised cricket fans in Pakistan by not including fast bowler Shaheen Shah Afridi in the list of nominees for the Man's Test Player of the Year 2021 award.
The ICC has named Sri Lanka's Dameth Kronartney, New Zealand's Kyle Jamieson, India's Ravi Chandran Ashwin and England's Joe Root as Test Cricketer of the Year.
According to cricket fans, Pakistan's Shaheen Shah Afridi has also had the best year in Test cricket.
Sports journalist Saj Sadiq said that it was surprising that Shaheen Shah Afridi, who was second with 47 wickets at an average of 17.06, was not included in the list.
Another sports journalist, Arsalan Siddique, said that Shaheen had performed exceptionally well this year.
The fast bowler has taken 47 wickets in just nine matches but his name is still not on the list of nominees.