World
Women protest in Kabul against the killing of ex-Afghan soldiers by the Taliban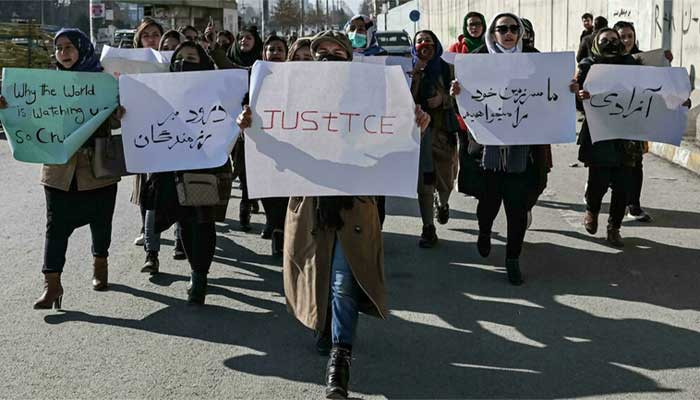 Women march in Kabul today against the killing of ex-Afghan soldiers by the Taliban.

Thirty women gathered near a mosque in central Kabul and marched in protest.
The women chanted "justice justice" while Afghan security forces prevented the women marchers from advancing.
During the protests, the Taliban also tried to stop journalists covering the march.