National
To restore the park, it is not possible to demolish 5 floors of the mosque in a week without blasting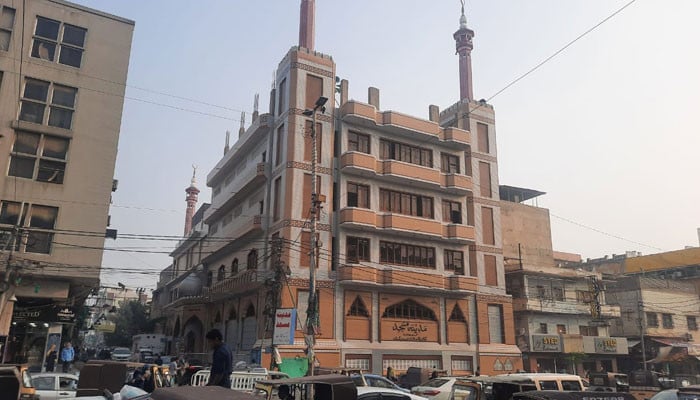 It is not possible to demolish the five-storey illegal concrete structures of the mosque on Tariq Road in Karachi in a week without blasting and restore the park in that time.
The Madina Mosque, Madrasa and shops in a park on Ain Tariq Road in Pakistan Employees Cooperative Housing Society (PECHS) have been built illegally during the last 10 years.
The mosque building has 5 floors, in front of which is Dalman Center on the other side of the street.
The ground floor of the mosque building is reserved for congregational prayers and a place for women to pray.
No information was available about which sections are located on the four upper floors of the building.
There is also a building in the back alley of the mosque, along with the K-Electric substation.
According to local vendors, there used to be a park at this place before 2010. Earlier, some people got together and built a place for prayers here, after which it was gradually given the status of a mosque and then concrete construction was started on it.
A shopkeeper, speaking on condition of anonymity, said he had earlier taken legal action to stop the construction.
The Supreme Court of Pakistan has declared the construction of a mosque and other building in the place of the park illegal and has ordered to demolish it and restore the park within a week.
However, the attitude of the local administration and KMC officials suggests that it is not possible to demolish these structures in a week.