National
Superhighway police operation, 2 terrorists arrested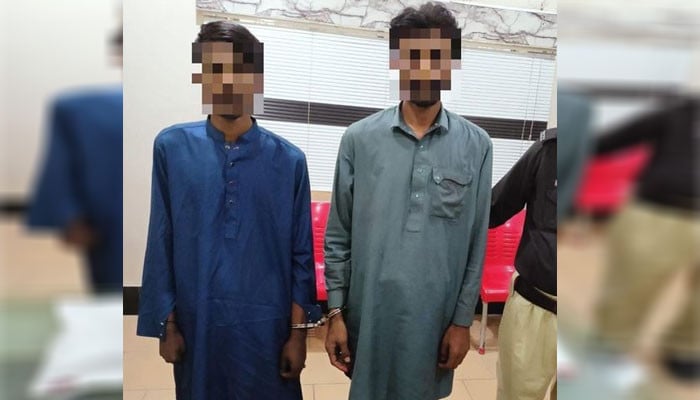 Police arrested two terrorists and recovered two hand grenades and a 30 bore pistol from their possession.
According to police, the arrested suspects were identified as Anas Khan son of Shoda Khan and Firdous Khan son of Ali Bat Khan and two hand grenades and a 30 bore pistol with four rounds were recovered from their possession.
Cases No. 1697/2021 and 1698/2021 and 1699/2021 have been registered against the accused under Section 4/5 of the Explosives Act and 231A Sindh Arms Act. The terrorist accused belong to TTP.
The accused Anas was also arrested in Afghanistan and was lodged in Pul-e-Charni Jail from 2007 to 2012. The accused's father Mehboob was a local member of TTP Pakistan Waziristan and was killed in Waziristan along with his associates in the year 2020.
The previous criminal records of the accused are being checked and further investigation is underway.