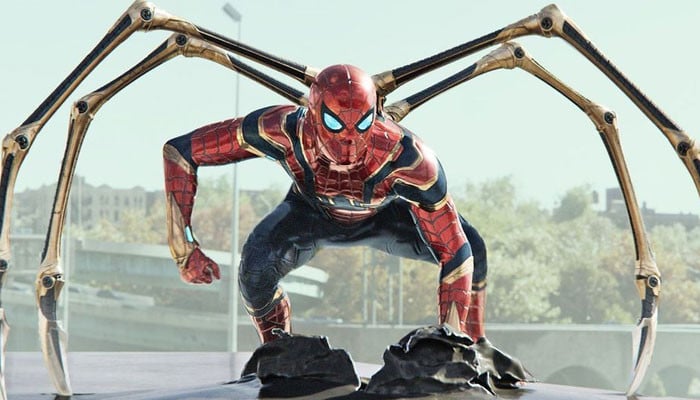 The Hollywood movie 'Spider-Man: Nine Way Home' has reportedly made ڈالر 1 billion on its first day of release at the box office in the era of Corona virus.
The film, starring Tom Holland and Zindaia, has become the third biggest film to cross the multi-billion dollar milestone in the epidemic.
On the domestic release, 'Spider-Man: Nine Way Home' is the highest-grossing film of all time this weekend in 2021, with 35 357.1 billion grossing 'Avengers: Endgame' and 25 257.7 million grossing 'Avengers'. : Only two slots behind Infinity War.
Tom Rothman, chairman and CEO of Sony Pictures, also issued a statement on the film's record, explaining that "the results of this weekend's release (Spider-Man: Nine Way Home) are historic."
He added that the results coming out of the film release from around the world and facing many challenges confirm its unparalleled cultural impact that special theater films can have when they are given vision and commitment. To be made and marketed together.