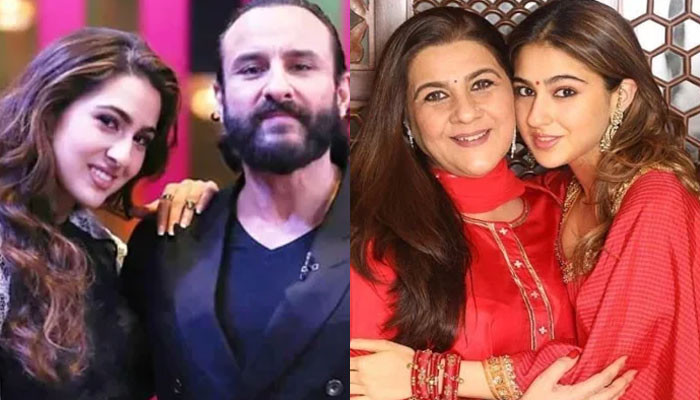 Young Indian actress Sara Ali Khan says that she made her parents Saif Ali Khan and Amrita Singh cry because of her movie 'Atrangi Ray'.
It should be noted that Sara Ali Khan is showing the essence of acting opposite Dhanush in the film Atrangi Re which was released a few days ago while Akshay Kumar is also playing a small role in it.
Reacting to the parents' reaction to the film, Sara Ali Khan said, "My parents told me that your acting has made us cry."
During her interview, Sara Ali Khan said that my mother has always been and will always be passionate about me while my father is a man of strong nerves and sophisticated person, but I know that I have cried for both of them.
Sarah also said that it is strange to feel this success that your parents are proud of you.
He said that his brother Ibrahim Ali Khan is also happy with his success and is saying that he is proud of you.
The actress said that she is very happy to see all this.