National
Rain and snow in different cities, colder weather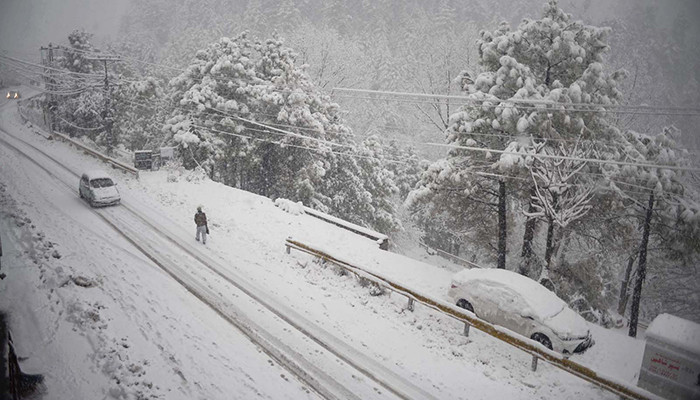 The weather has become colder after rain and snowfall in different cities of the country.

It rained intermittently in Islamabad from last night till morning while Lahore was shrouded in fog while the temperature dropped further due to snowfall and icy winds in Murree, Ziarat Valley, Lower Dir, Naran and Kagan.
Rains and intermittent snowfall are also continuing in different parts of Azad Kashmir including Muzaffarabad, Neelum Valley, Jhelum Valley and Lepa Valley.
The minimum temperature in Leh is expected to be minus 12 degrees Celsius in the next 24 hours. The minimum temperature was minus 6 in Skardu, minus 5 in Hunza and Astor, minus 4 in Malam Jabba, minus 3 in Chitral and Murree, minus 2 in Quetta, 5 in Islamabad and Lahore, 7 in Peshawar and 15 in Karachi. Degrees are likely to be.
On the other hand, Chief Mate Sardar Sarfraz regarding Karachi said that it will not be very cold in Karachi, temperature is not likely to come in single digit, Siberian winds have been removed from the whole country.