National
Ali Mohammad Khan never discussed the inside story of the cabinet meeting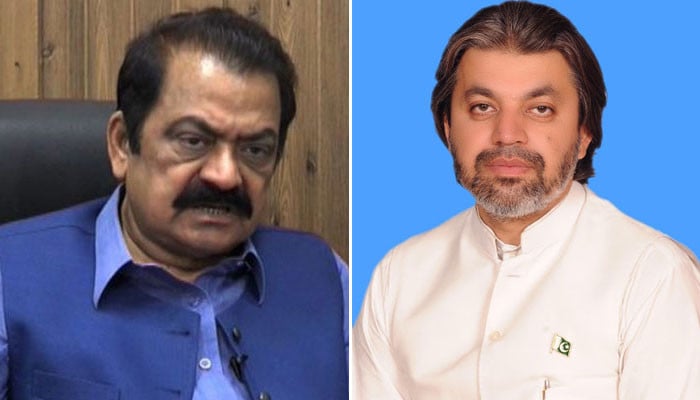 Federal Minister of State for Parliamentary Affairs Ali Muhammad Khan has said that he has never discussed the inside story of the cabinet meeting.
Rana Sanaullah of PML-N and Federal Minister Ali Muhammad Khan spoke on Geo News program with Shahzeb Khanzada today.
Ali Mohammad Khan said that the allies stand with Imran Khan, I have never discussed the inside story of the cabinet.
He said that the discussion on any issue is as much in our party as it is in any other.
Rana Sanaullah during the conversation said that even Fawad Chaudhry was selling thieves for his allies and members.
He said that it is not the government and governance, it is oppressing the people, we will oppose the mini-budget politically.
The PML-N leader further said that he has been in constant touch with Yousuf Raza Gilani and will try to reduce his numbers in the Assembly on the mini-budget.
"We have no deal and no other demand, we just want fair and transparent elections," he said.