World
Tehreek-e-Kashmir Bachao strike on January 1 against anti-Kashmir laws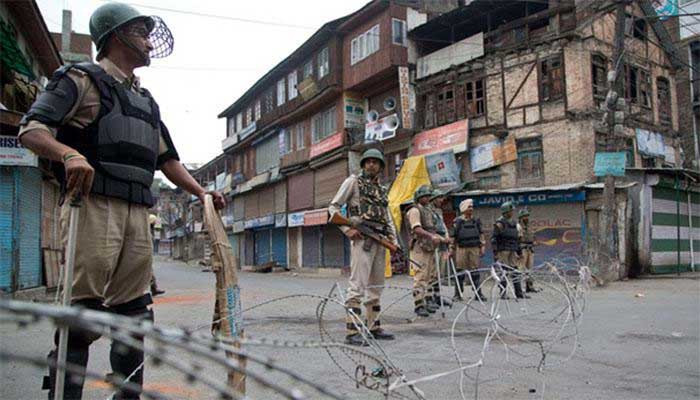 The Jammu and Kashmir Rescue Movement in Occupied Kashmir has called for a strike on January 1 against the anti-Kashmir laws and the forced decision of the zoning commission.
Posters calling for a strike have been put up in Srinagar and other areas, saying that India was systematically introducing new rules for resettlement in the occupied valley. The purpose of delimitation in Occupied Kashmir is to bring Hindutva Chief Minister.
According to Kashmir Media Service, the posters say that Modi's Fascist government is changing the role of Muslim majority for nefarious purposes. By settling Hindus in the occupied valley, the proportion of population is being distorted.
Tehreek-e-Jammu and Kashmir Bachao says that Kashmiris are demanding their right to self-determination which has been guaranteed to them by the United Nations.