National
Pakistan's Permanent Representative to the United Nations Munir Akram called on President Alvi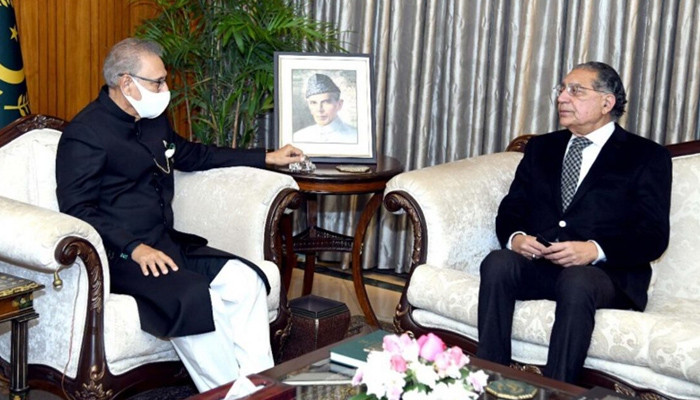 Pakistan's Permanent Representative to the United Nations Munir Akram called on President Dr. Arif Alvi.

On this occasion Dr. Arif Alvi said that India has heated up the market of oppression on the innocent people of Kashmir۔
Arif Alawi said that the international community should take notice of the grave human rights violations of Indian forces in occupied Kashmir. India is involved in extrajudicial killings, torture and detention of innocent Muslims in Kashmir.
He said that the international community should stop India from committing serious human rights violations and implement UN Security Council resolutions.
He also said that India was persecuting minority groups, especially Muslims and Christians, adding that the OIC meeting had drawn international attention to the economic and humanitarian situation in Afghanistan.