Sports
Looking forward to learning from the experience of the Sydney Sixers player Shadab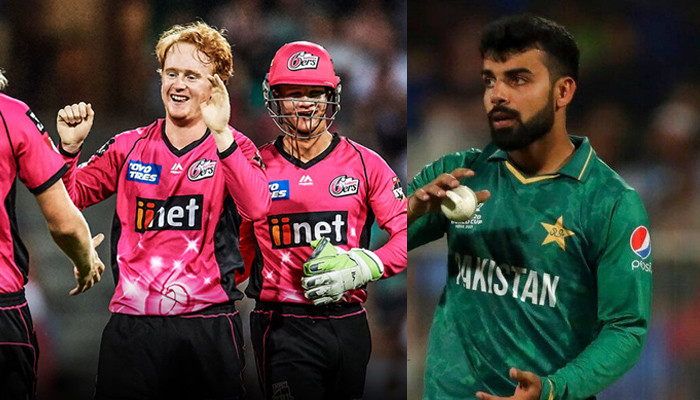 The Sydney Sixers want to learn from the experience of Lloyd Pope, the national cricket team's league spinner Shadab Khan.
Shadab Khan has joined the Sydney Sixers for the Big Bash League while the team is waiting for Shadab Khan's Cove 19 Test.
The Sydney Sixers have termed Shadab Khan as an X-factor because he had bowled well against Australia in the T20 World Cup.
Lloyd Pope said that he is excited to join the team of an international player like Shadab Khan. He has talked to Shadab Khan from a distance of two meters.
He also said that Shadab Khan has a lot of experience, he has performed well at the international level.