World
Corona cases rise sharply in China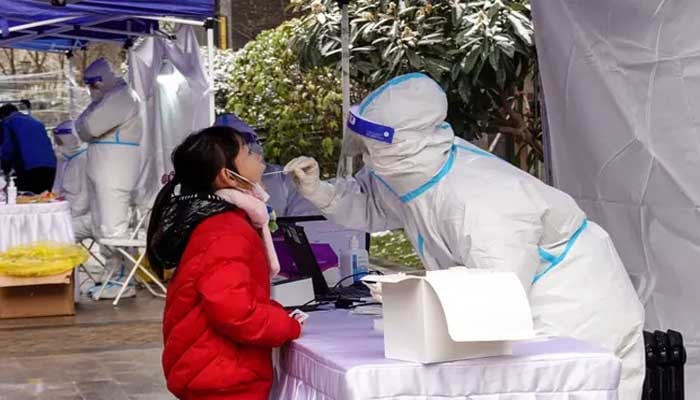 Corona virus cases are on the rise in China, with travel restrictions tightened in the Chinese city of Xi'an.
Unnecessary vehicles are banned from entering the streets in Xi'an from today and violators will face 10 days of police custody and a fine of 500 yuan.
A new phase of corona testing has also started in Xian from today. Remember that today is the fifth day of the lockdown in Xian.
New York City hospitals, meanwhile, have seen a fourfold increase in the number of children infected with Omi Crown.
Half of the children admitted to the hospital are under 5 years of age who have not been vaccinated, while corona testing has decreased in the United States.
Omi krone cases have also increased in European countries including the United Kingdom, while an important meeting will be held today in France regarding corona.
Saudi Arabia approves booster vaccine for 16-year-olds
On the other hand, Omi Kron had to cancel about 8,000 flights worldwide during the Christmas and weekend holidays, in addition to which thousands of flights were delayed and pilots and other crew of several airlines became infected with the virus.
It is learned that 800 more flights are likely to be canceled today and 170 on Tuesday.
More than 60 cruise ships have been monitored in the United States following reports of Corona cases and several ships have been intercepted.