Health
Benefits of using turmeric and ginger in winter rains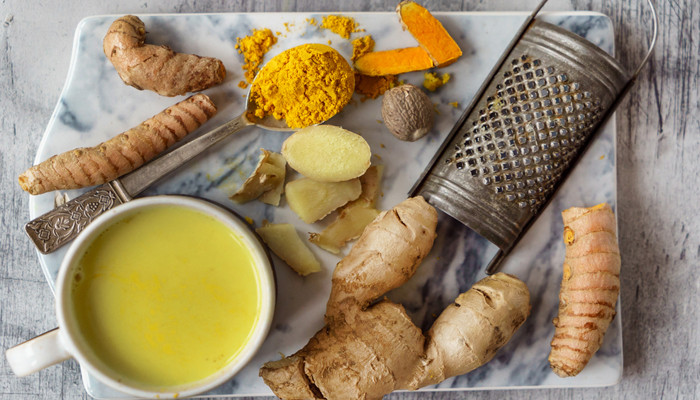 Every year, winter brings with it the gift of seasonal illnesses, while during this time, while the rains add to the cold, the incidence of skin diseases, colds, flu, coughs and fevers also increases.

Experts also recommend increasing the use of highly nutritious foods and 'nutraceuticals' during cold weather.
Ginger and turmeric are highly valued by experts, and there are several benefits to using them separately in winter, mixed or mixed with honey.
According to experts, the use of herbs like turmeric and ginger in winter season strengthens the immune system and protects against not only external but also many internal diseases, because in the scientific world there is still no authoritative medicine for colds and seasonal allergies. I have not been able to come so the use of natural foods such as turmeric and ginger, which have been used as medicine for centuries, protects against the attack of allergens.
Experts recommend using two to three cups of coffee a day.
Pure turmeric can be dried or raw can be cooked in water and drunk.
The combination of these two ingredients and the use of honey in them not only keeps a person active during the winter, but also protects them from severe colds, skin diseases and obesity.
Here are some suggestions on how to look or get an appointment for cold sores:
According to dermatologists, with the onset of winter, most patients come to the hospital with itchy skin. The disease can spread from one person to the whole family, so warm clothes, sheets and blankets are very warm to avoid it. Rinse with water and use in hot sun.
Dry air in winter also increases the risk of eczema, which results in dry skin and flares. To prevent eczema, keep the skin moist and use a good lotion.
In addition, psoriasis can be exacerbated during the winter, which includes skin inflammation, reddening of the skin, and itchy spots on the skin. To avoid this, avoid smoking. Turmeric or ginger coffee can help instead of avoiding stress and using useless medicines.
Experts say that it is very important to drink plenty of water and take special care of cleanliness during winter.
Medical experts recommend regular hand washing in the winter and bathing after a maximum of one day to prevent germs from entering the body and also to protect against the virus that spreads in winter.