Entertainment
Yasir Hussain shared his son's first beautiful video on Christmas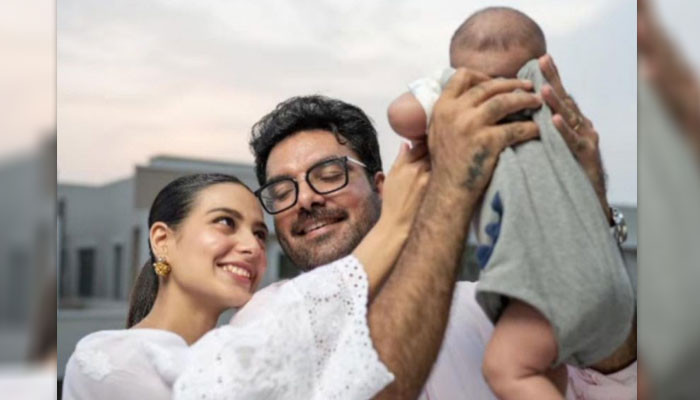 Leading actor of Pakistan showbiz industry Yasir Hussain has shared the first video of his son Kabir Hussain on social media on the eve of Christmas.
Yasir Hussain has shared a charming video of his wife, actress Iqra Aziz and son Kabir on the photo and video sharing app Instagram.
In this video, Iqra Aziz is seen taking pictures of her 5 month old son sitting on the sofa.
Sharing this video, he wrote in the caption, "Merry Christmas to all Christian brothers and sisters, and Happy Quaid Day to all Pakistanis."
Remember that in recent days, this beautiful couple from Pakistani showbiz industry has introduced their son on social media.
Actress Iqra Aziz shared a charming photo of her son on her Instagram account and wrote that you should all meet Kabir Hussain.
He also wrote that today our hearts are full of happiness, so we thought that Kabir Hussain's picture should be shared with all of you.
It may be recalled that a son was born to Iqra and Yasir on July 23 this year but the couple did not show their son's face to the fans.
When Yasir was asked several times why he did not show his son's face, he said that the child's grandmother did not allow it.