National
Vehicles carrying a foreign delegation from the hotel to the National Stadium in a traffic accident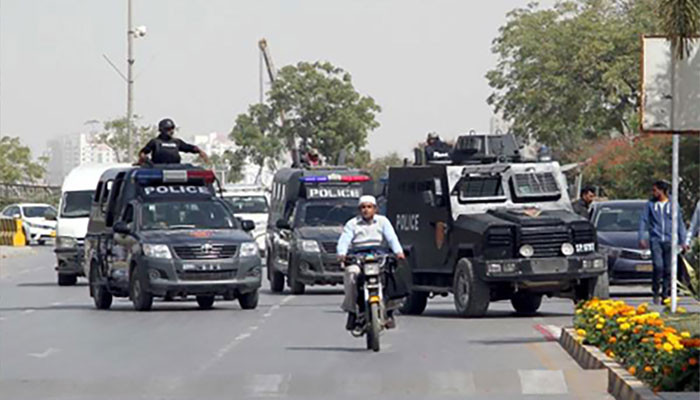 A convoy of vehicles carrying a foreign delegation from a local hotel in Karachi to the National Stadium has met with a traffic accident. The accident took place at FTC on Shahra-e-Faisal.
SSP East Qamar Jaskani said that two women were standing on the green belt with their two children when suddenly the child came on the road and hit the child from the coaster in the convoy.
Police say a security mobile officer in the convoy reported the accident to the control room.
SSP Qamar Jaskani said that according to the security mobile officer, the injured child was shifted to Jinnah Hospital.
Police officials said that as soon as the accident was reported, the officials of Ferozeabad police station visited the accident site and Jinnah Hospital. The officials did not find any injured child in the hospital.
SSP East said that neither the injured child has been registered in the hospital nor has he been registered in any police station.
On the other hand, the hospital administration said that the injured child was brought to Jinnah Hospital.