National
Clear weather in Karachi after light rain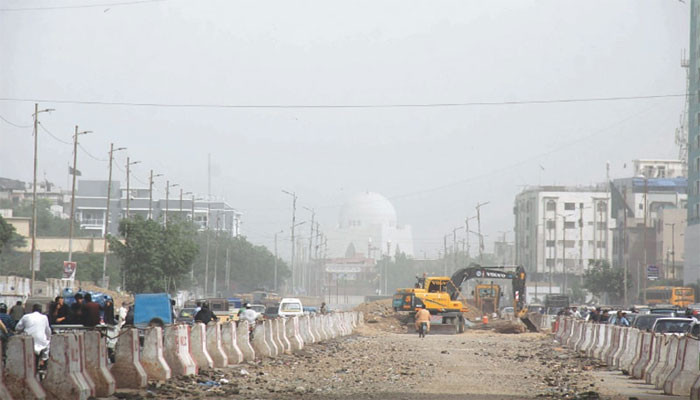 After light rain in Karachi, the largest city of the country, the atmosphere of the city became clear.
According to the Air Quality Index, 67 per cent pollution levels were recorded in Quaid-e-Azam city, indicating improvement in the city's atmosphere.
In Karachi, light rain has fallen at Nagan Chowrangi, North Karachi, New Karachi, Buffer Zone, North Nazimabad, Nazimabad and other areas.
The Meteorological Department had earlier forecast rain in Quaid-e-Azam today, December 26 and tomorrow, December 27.
The Meteorological Department said that the rains are likely to increase the cold in the city.
On the other hand, Lahore, the second largest city in the country, is still number one among the polluted cities in the world where the air pollution was recorded at 414 particulate meters.
The Indian capital Delhi tops the list with 400 per cent meters.
According to the Air Quality Index ranking of Pakistan, the industrial city of Faisalabad ranks first with 481 particulate meters.
In this list, Mirpur Khas city of Sindh province is second, Lahore is third and Karachi is tenth with 436 per cent meters.
According to the Air Quality Index classification, 151 to 200 degrees of pollution is harmful to health.
The Air Quality Index also states that pollution from 201 to 300 degrees is extremely harmful to health while more than 301 degrees indicates dangerous pollution.