Sports
Pakistani players express emotions over victory against India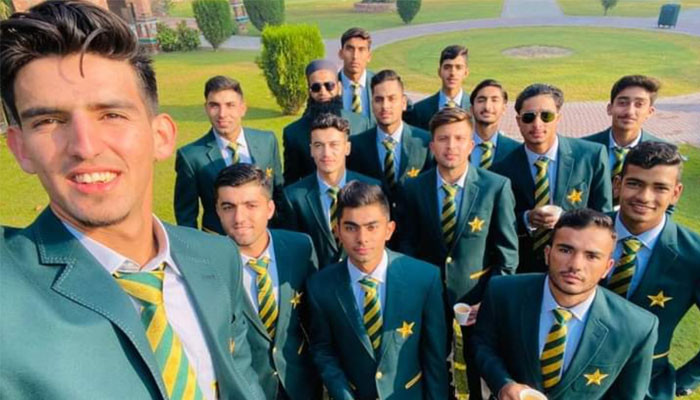 Pakistani players have expressed their feelings after defeating India in the Asia Cup U-19 group match.
In Dubai, Pakistan U-19 cricket team defeated India by 2 wickets in a thrilling Group A match.
With this victory, the national team has reached the semi-finals of the event.
Captain Qasim Akram praised Muhammad Shehzad and Ahmad Khan for this victory.
He said that the fast bowlers bowled very well at the beginning of the match against India.
The captain of the under-19 team added that Mohammad Shehzad batted brilliantly and made the match while Ahmed Khan finished the match in the best manner.
Bowler Zeeshan Zameer, who took 5 wickets in the match, said that he was thankful to Allah Almighty for winning against India.
"I came with the intention of dismissing five players in the match against India," he said.
Mohammad Shehzad, who scored 82 runs while batting brilliantly against India, expressed his emotions and said that the match against India was a big match.
He said that his dream was to give such a performance against India that Pakistan would win.