Entertainment
Due to traffic jam: Atif Aslam reached the concert on a motorcycle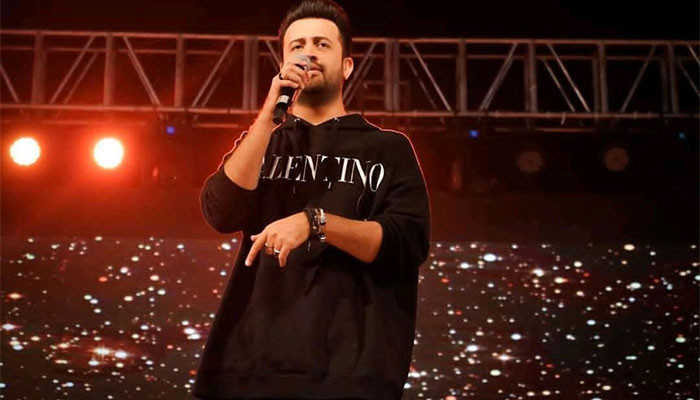 World-renowned singer Atif Aslam got stuck in a traffic jam in Karachi. Atif Aslam had to reach the concert on his bike.
When Atif Aslam left for the concert last night, seeing the traffic jam, he got on a motorbike and reached the venue of the concert, enjoying the cool breeze.
Seeing the singer coming on the bike, his fans were happy and started chanting Atif Atif's slogans.
Atif Aslam also did not disappoint the fans and won their hearts with his performance.
During the performances, he entertained the audience with his famous songs.
On this occasion, the enthusiasm of the audience was also on the rise and they could not keep up with the performance of their favorite singer.