Entertainment
Why did Sabur Ali's mood get worse at Nand's wedding?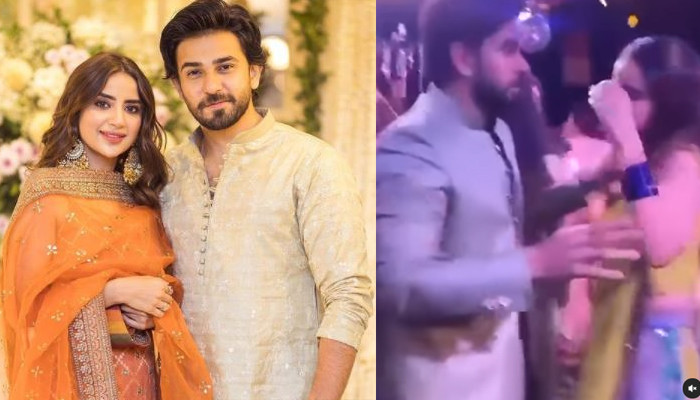 From the beautiful Pakistani actress Saboor Ali Nand, actress Maryam Ansari Has reacted to the misbehavior that took place during the marriage.

The last days where Beautiful videos and photos of Maryam Ansari's wedding went viral While there, a video of his sister-in-law, Saboor Ali, got a lot of attention from the fans.
In this viral video, it can be seen that Saboor Ali suddenly got angry while dancing with his fianc Ali Ansari and he also stopped dancing. When the video went viral, internet users started commenting that The fight is over.
Saboor Ali has now reacted to the video by uploading an Insta Story in which he says: Worried, they were both not feeling well.
Saboor Ali further wrote, "But in spite of this situation, we both benefited a lot. Thank you all for your love and affection."