Sports
Viral video of Waqar Younis dancing at his wedding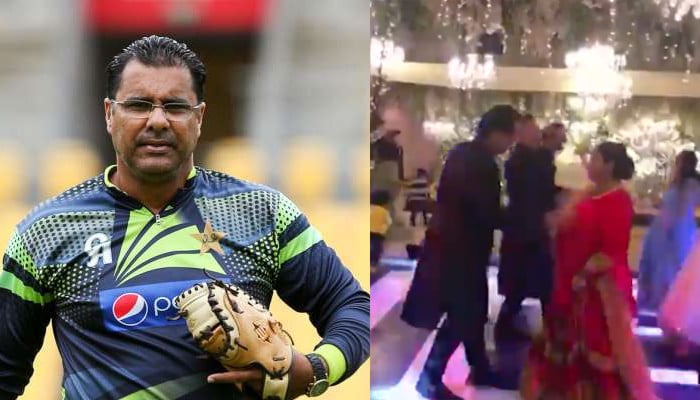 A video of former Pakistan cricket team coach Waqar Younis performing a dance at Baradar Nasbati's wedding has gone viral.
Along with Waqar Younis, his wife Dr. Faryal also danced at the wedding and created an atmosphere.
Waqar Younis chose the popular song 'Delhi Girlfriend' for dance at his brother's wedding.
Waqar Younis's brother-in-law got married in Karachi.
Earlier, cricketer Moin Khan and his son, national batsman Azam Khan also danced at Owais Khan's wedding.