National
Priyantha Kumara Case Out of 149 accused, 64 were released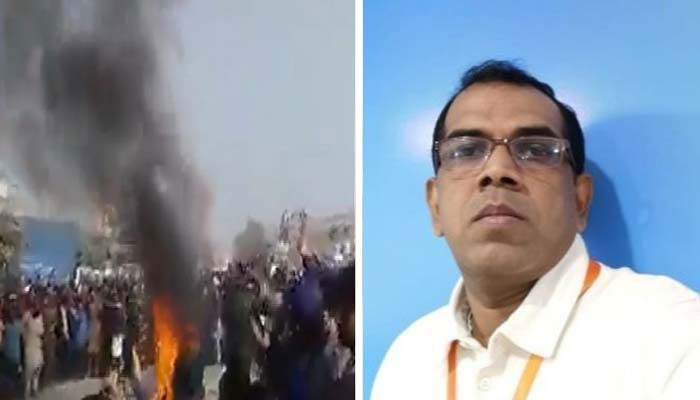 Out of 149 accused involved in Priyantha Kumara murder case in Sialkot, police released 64 accused after interrogation while interrogation of 85 accused is underway. Forensic test of all main accused has been completed. The accused are under investigation on physical remand.
According to a police spokesman, the 85 main accused involved in the incident are on physical remand and are being interrogated.
Police said that 18 main accused will be produced in Gujranwala anti-terrorism court again on December 28 while the other 67 accused will be produced in the court on January 3.
A police spokesman said that the investigation into the incident was underway and further evidence related to the incident was being collected.
Hundreds of people in Sialkot had beaten to death a Sri Lankan factory manager for blasphemy and his body was cremated.