National
Opposition must unite, Mustafa Khokhar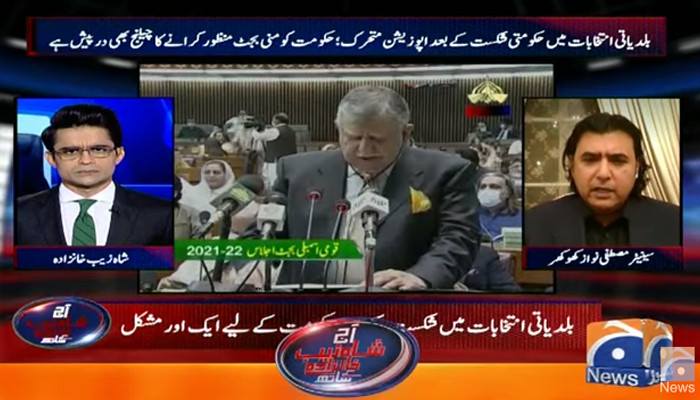 PPP leader Mustafa Nawaz Khokhar said that a situation has arisen after the issue of notification, after which there may not be such a page.

Talking to Geo News program Shahzeb Khanzada today, Mustafa Nawaz Khokhar said that if the opposition did not come together and kept waiting for someone to come and blow something in their ears, it would not happen.
Mustafa Nawaz Khokhar said that after the recent election results wherever possible we should go ahead and give tough time to the government, it will show how neutral the institutions are.
He added that if the allies did not secede from the government, they too would face the wrath of the people.
In the program, Minister of State for Parliamentary Affairs Ali Muhammad Khan said that Maulana Fazlur Rehman said that he has no support from anyone, now if PTI wins again then what will he say?
Ali Mohammad Khan said that defeat in the local body elections is a wake-up call for PTI.
Ali Mohammad Khan further said that local body elections do not have the spirit of general elections. In 2023, the PTI will get a two-thirds majority.