Entertainment
How true is the news of Aamir Khan and Fatima Sana's wedding?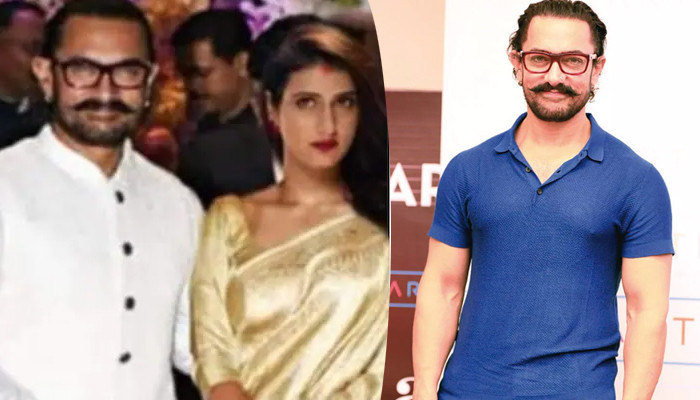 Indian actors, Rumors about Mr. Perfectionist Aamir Khan It is rumored that he has married actress Fatima Sana Sheikh for the third time.

News of the secret marriage of Aamir Khan and Fatima Sana Sheikh is currently circulating on Indian social media and some pictures of the couple are also going viral. Is tanned.
According to media reports, the images that went viral on social media are 'edited'.
In these viral photos of Aamir Khan, his second wife Karan Rao is standing in place of Fatima Sana and in these fake photos, the face of Sana Sheikh has been edited through Photoshop.
Earlier this month, rumors circulating in the Indian media about actor Aamir Khan, who parted ways with his second wife, Karan Rao, were rumored to be announcing his third marriage soon.
It was claimed by the Indian media that Aamir Khan who wants a third marriage is none other than the actress who played the role of Aamir Khan's daughter in the Indian film 'Dingal'. Fatima Sana Sheikh Are the same
It should be noted that Aamir Khan has already got married twice. Aamir Khan's first wife Reena Dutta has two children Junaid and Ira while his second wife Karan Rao has a 9 year old son Azad Khan.
On the other hand, so far Aamir Khan and Fatima Sana Sheikh Has not confirmed or denied the allegations.